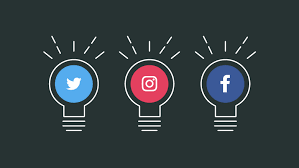 Incorporating social media buttons in your blog provides a means to get your post across to a larger audience on multiple social media networks, and it is also a way to drive traffic to your website.
There are lots of plugins out there that allow you to share your post on social media.
For this tutorial, we will focus on three of these plugins
Grow Social by Mediavine, Orbit Fox Companion, and Social Snap Lite
Let's dive right into it:

This free plugin adds customizable social sharing buttons to your post. Using this plugin, it is possible to add the buttons in one of the following three positions; before the post, after the post, or as a floating sidebar. This currently supports five networks:
Facebook
Twitter
Google+
LinkedIn
Pinterest
Let's get started with Grow Social
From the plugin menu on your dashboard, click on Add New. Search and install the Social Pug plugin afterward proceed with activating the plugin. Then select Social Pug → Toolkit from your WordPress menu.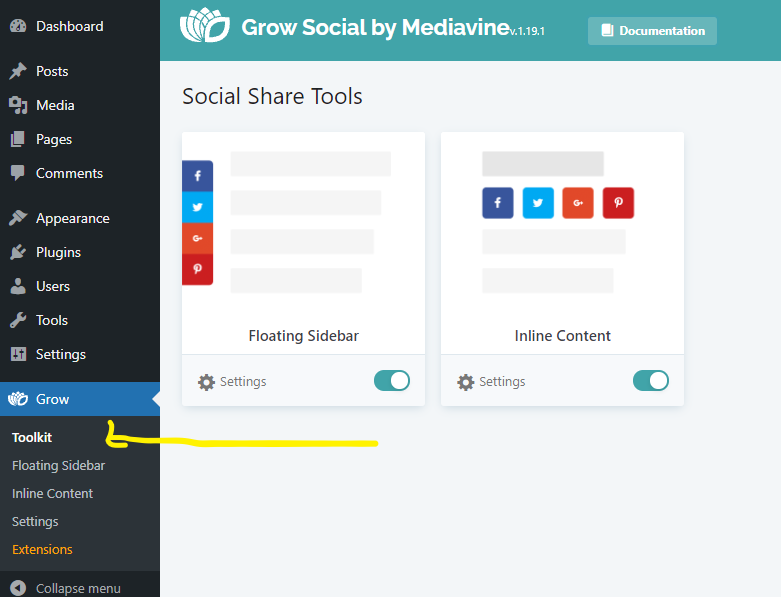 The next line of action is to choose the position you wish to have the buttons displayed, this can either be Inline Content or as a Floating Sidebar as shown in the image above. Activate your preference and then click on Settings.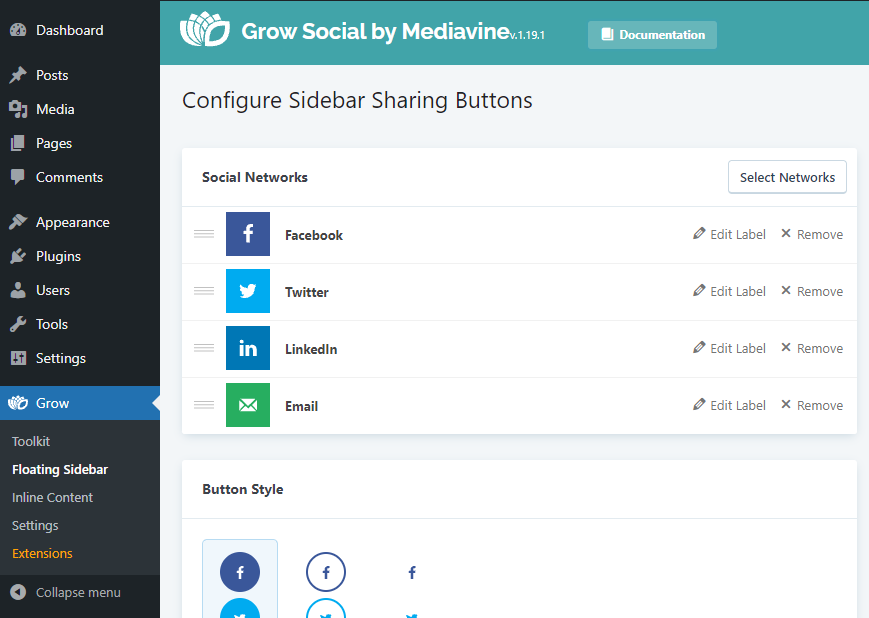 Here you can customize your buttons to suit your site's needs. Under Inline Content, Floating Sidebar, or both ( if you want the buttons displayed in both positions) click on Social Networks and then on Select Networks. Then choose the social media platforms you would like to display sharing icons for after which click on Apply Selection. The shapes, position, and spaces between the buttons can also be altered here. Once you are done with the customization click on the Save Changes button at the bottom of the page for your changes to take effect.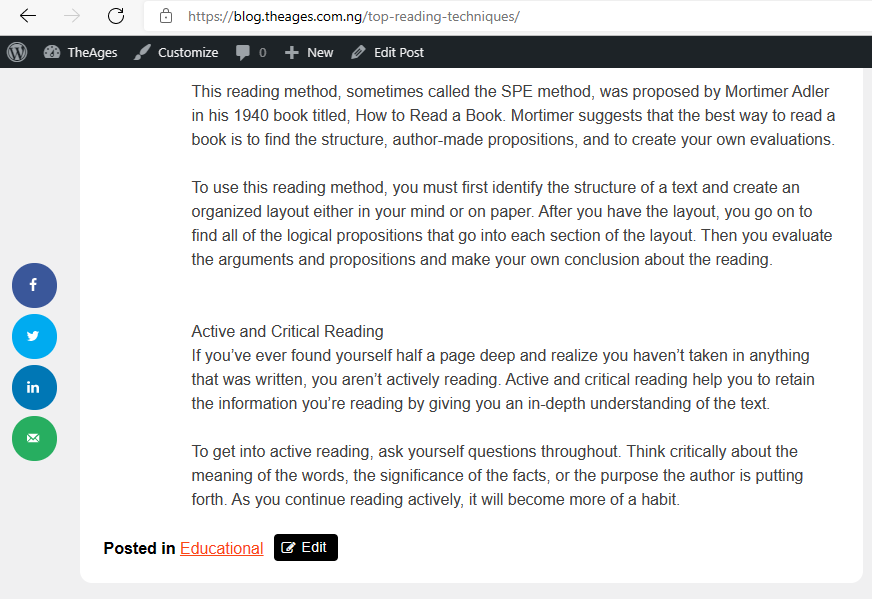 Here are some reasons to choose Social Pug:
You want to display the share count for each network (how many times users have shared the post on each network).
You want to change the labels on your share buttons.
Just remember – Social Pug has the shortest list of supported networks.
Next, let's take a look at Orbix Fox Companion

Orbit Fox Companion plugin, by Themeisle, has several modules that enhance your WordPress website's functionality. Social Media Share Buttons are one of these modules, which enables one to add beautiful buttons to your blog post.
This plugin provides over 20 social networks for you to choose from and add to your WordPress website. It also gives you control over your sharing buttons, selecting their position on the screen, and turning them on and off depending on the device on which your website is being viewed.
Setting Up Orbit Fox Companion
To get started, open your WordPress dashboard and install Orbit Fox Companion.
After installation and activation, you will find Orbit Fox in your WordPress menu under Orbit Fox. Here, under Available Modules, activate the Social Sharing Module after which click on the setting as seen in the image below.
Clicking the settings will bring up the customization interface. You can then choose which social buttons to activate and decide if you want to display the buttons on desktop, mobile, or both. Remember to click Save at the bottom of the page, before checking out how your sharing buttons look on the front end of your website.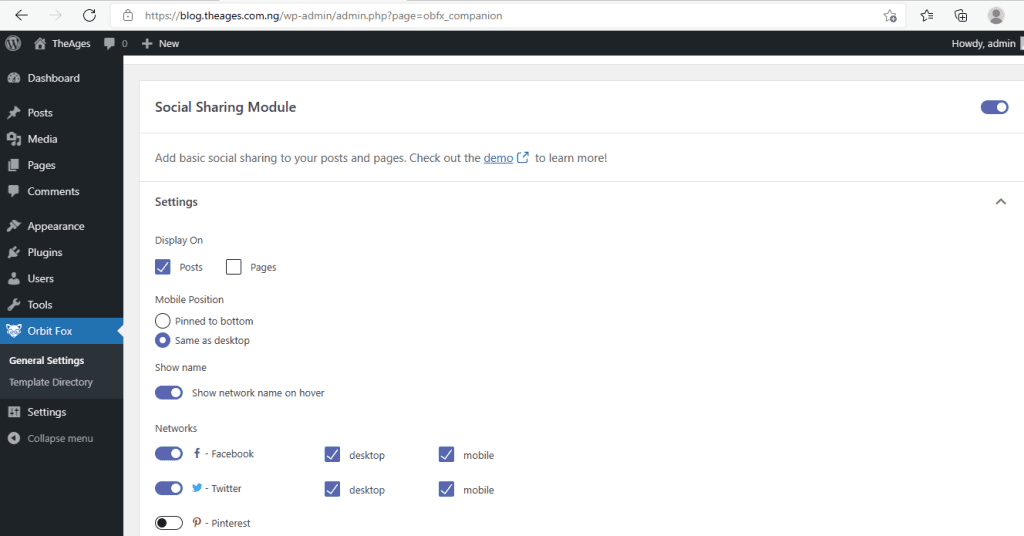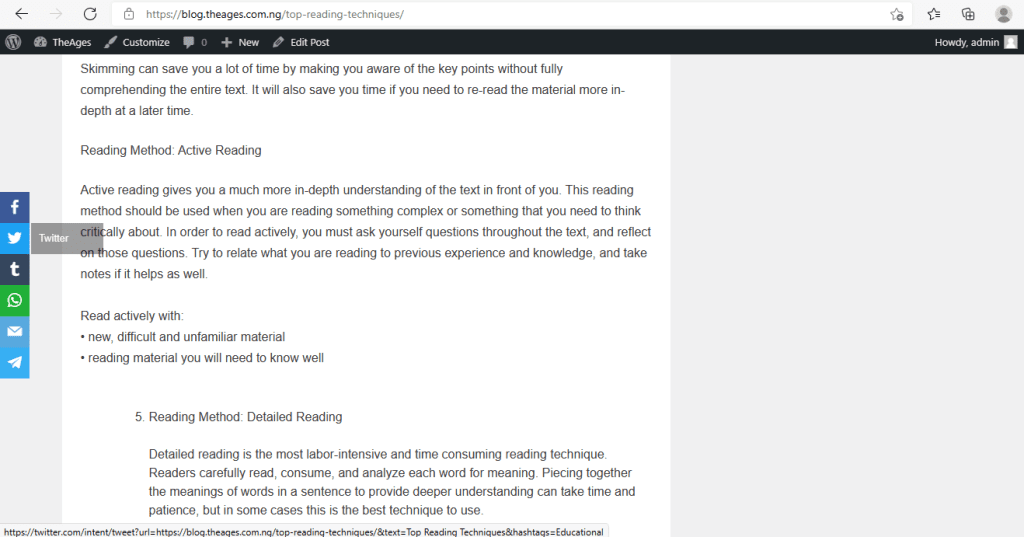 Here are some reasons to choose Orbit Fox Companion:
You want the ability to turn your share buttons on or off depending on a user's device (e.g. turn them off for smartphones).
You're interested in some of the other features offered by Orbit Fox Companion.
You want access to niche social networks like Reddit, WhatsApp, and more.
And Finally, let's talk about the last plugin on our list Social Snap Lite

Getting started with social snap is the same way as the previous plugins we've discussed (Installation and activation from the dashboard).
After installation and activation, you will find Social Snap in your WordPress menu. Clicking the settings will bring up the image below. Click on Social Sharing to bring up the customization page where the choice of social networks, button appearance, and location can be made. The customization is very similar to that of Orbix Fox and Grow Social. After making your changes click on save.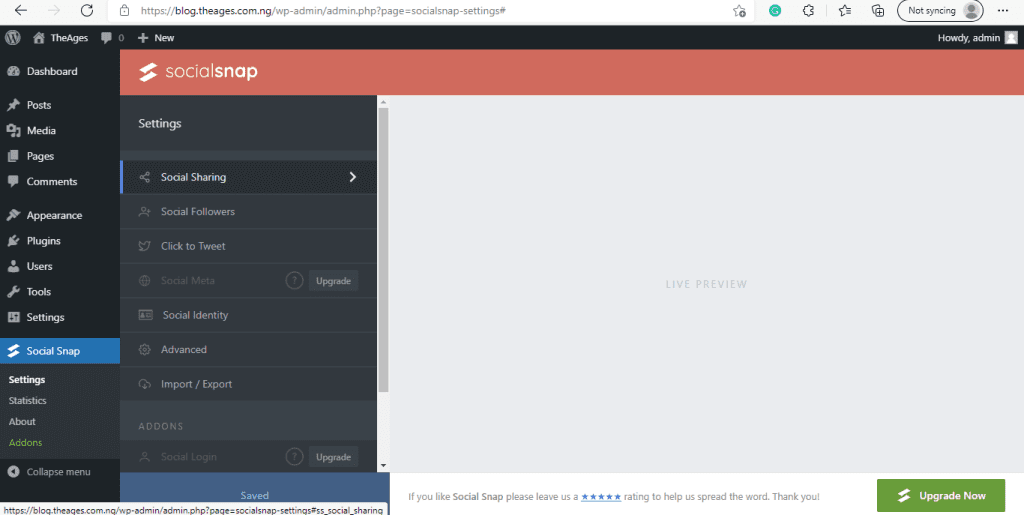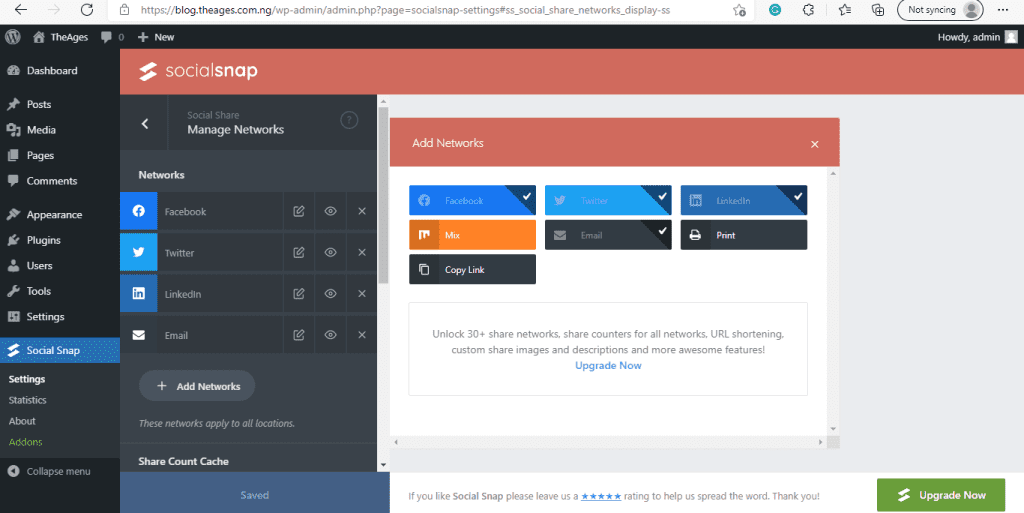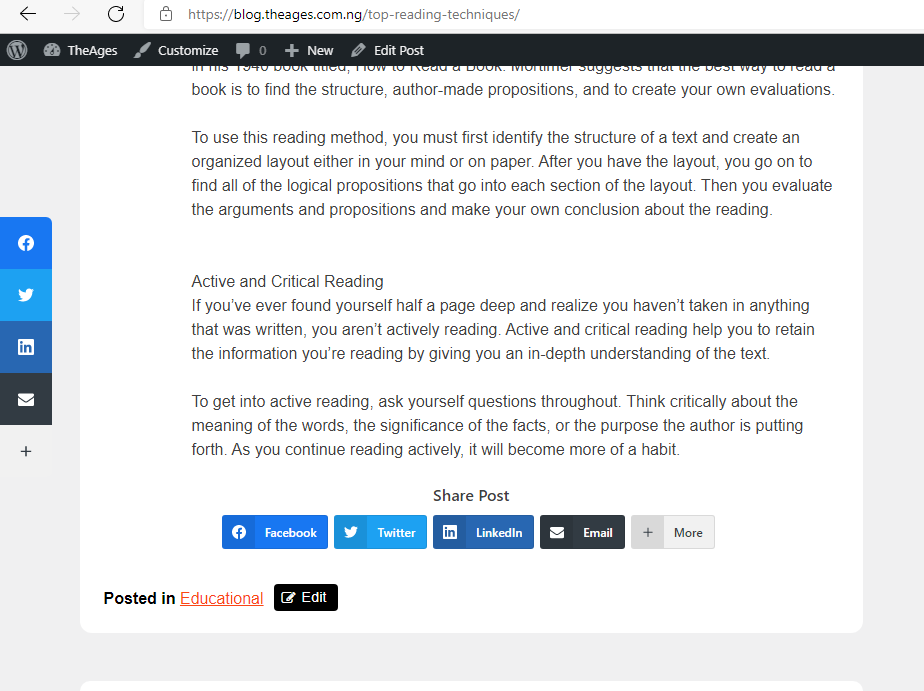 In conclusion, these three plugins are a great way to grow traffic for your blog. Comparing these plugins, Orbix Fox offers more social networks to choose from unlike Grow Social which provides 5 networks, and Social Snap Lite which offers 4 networks. However the Pro version of social snap allows more networks to be added.